Mudguard Bracket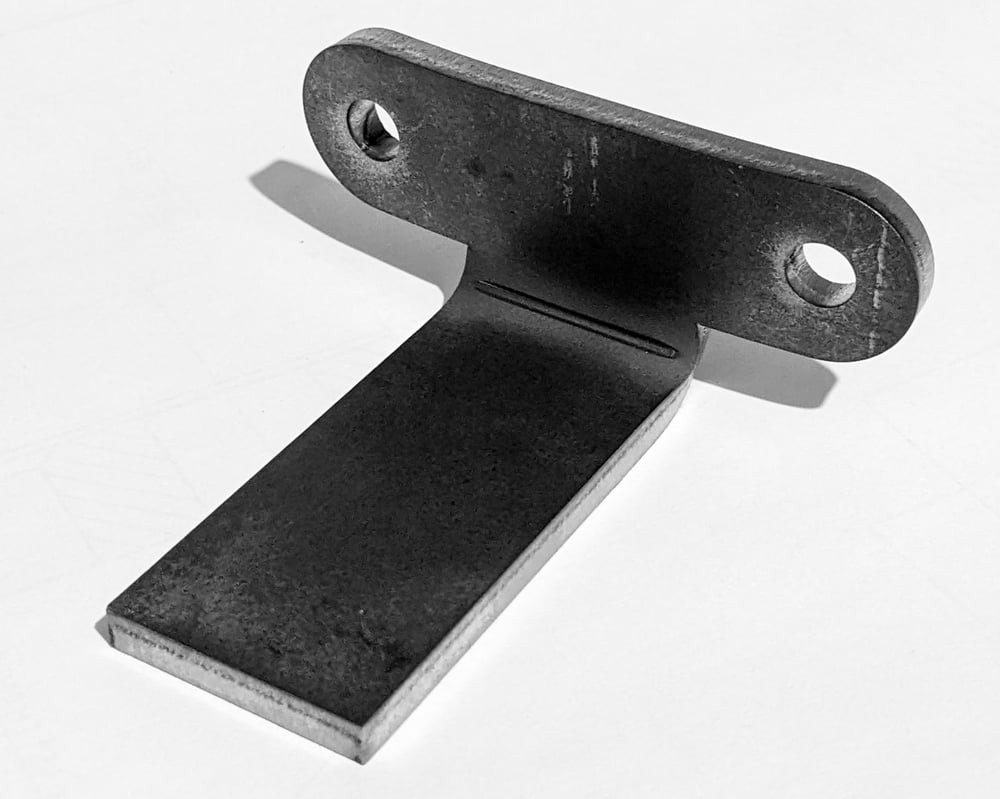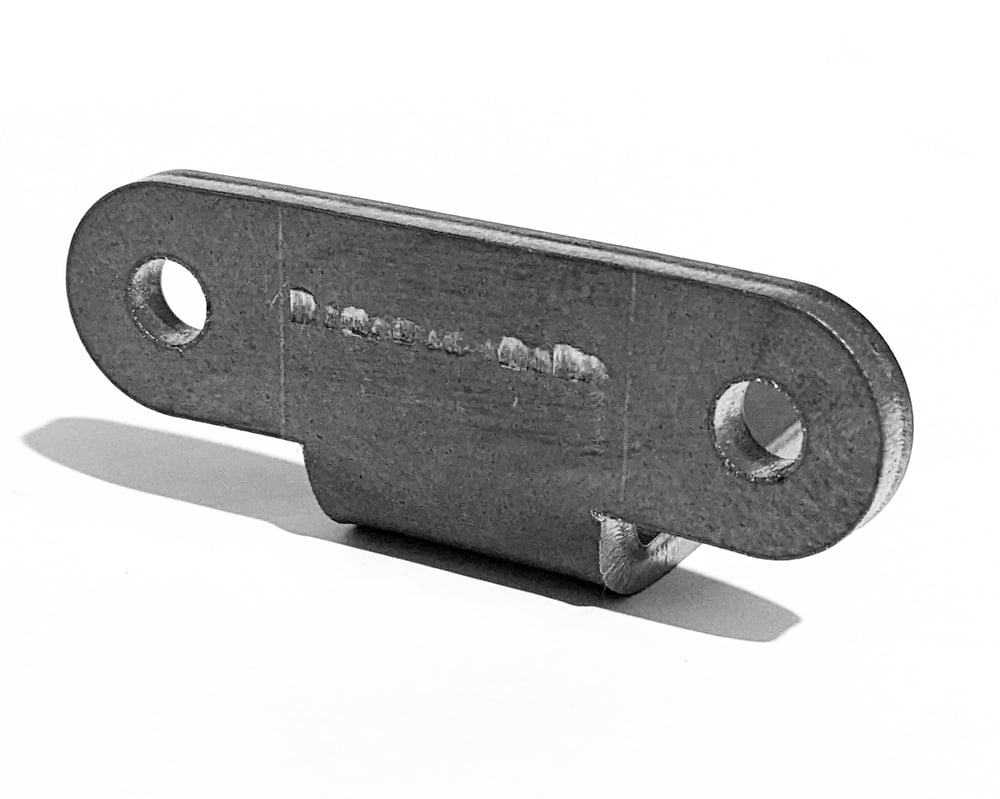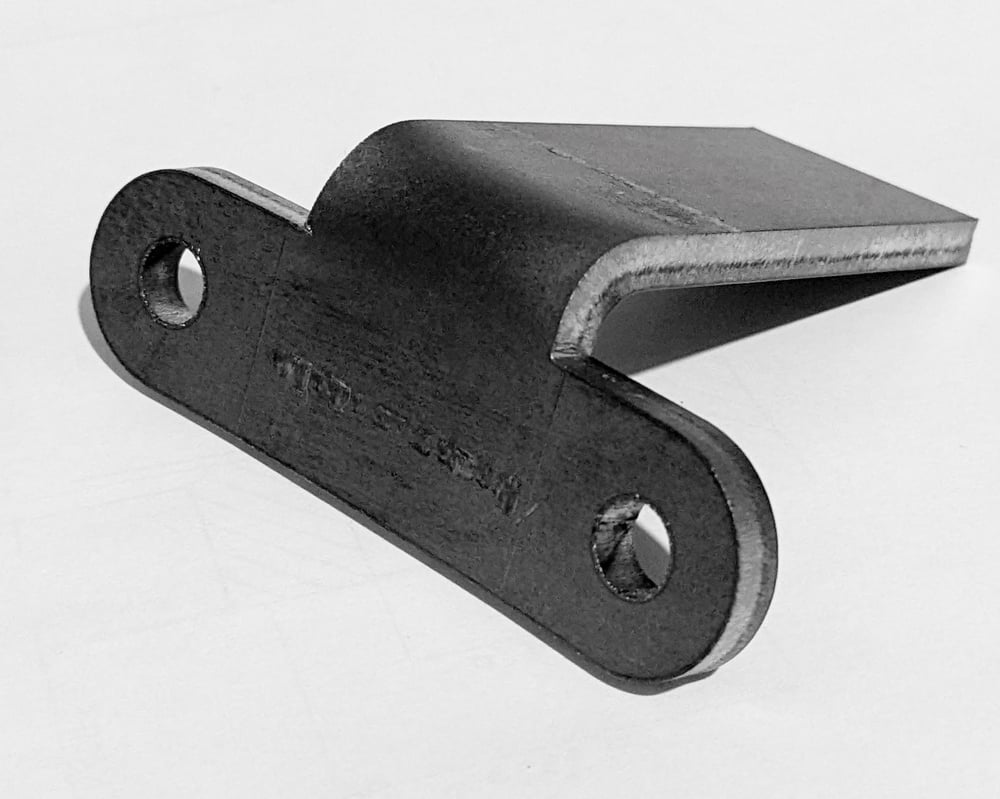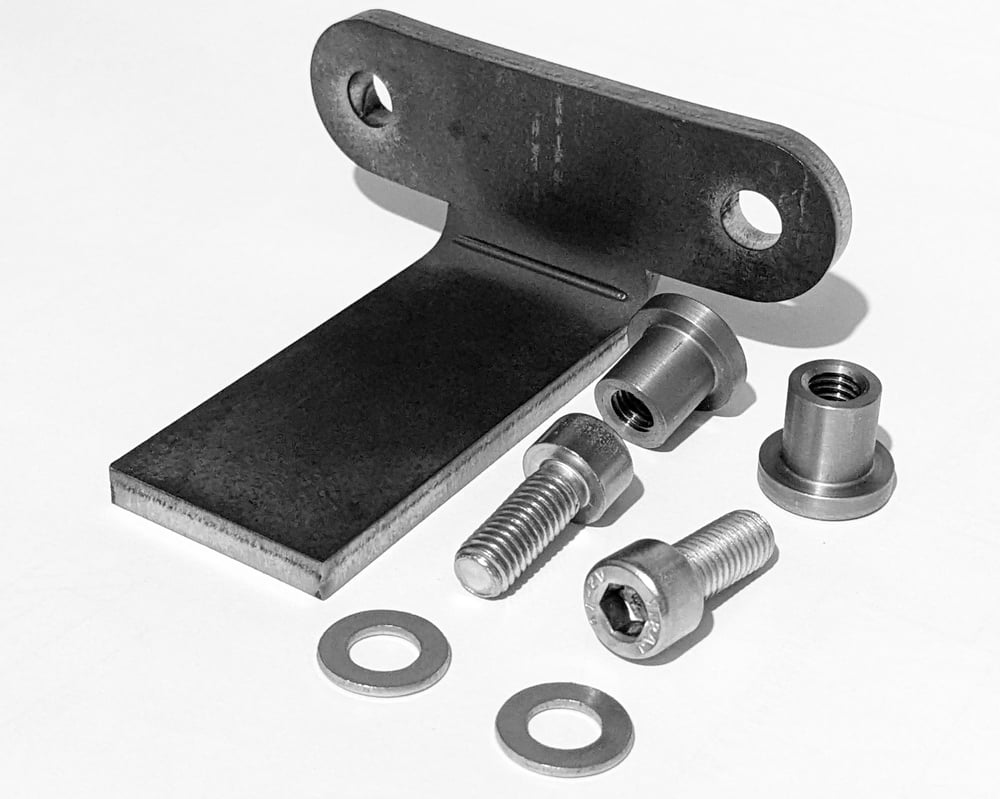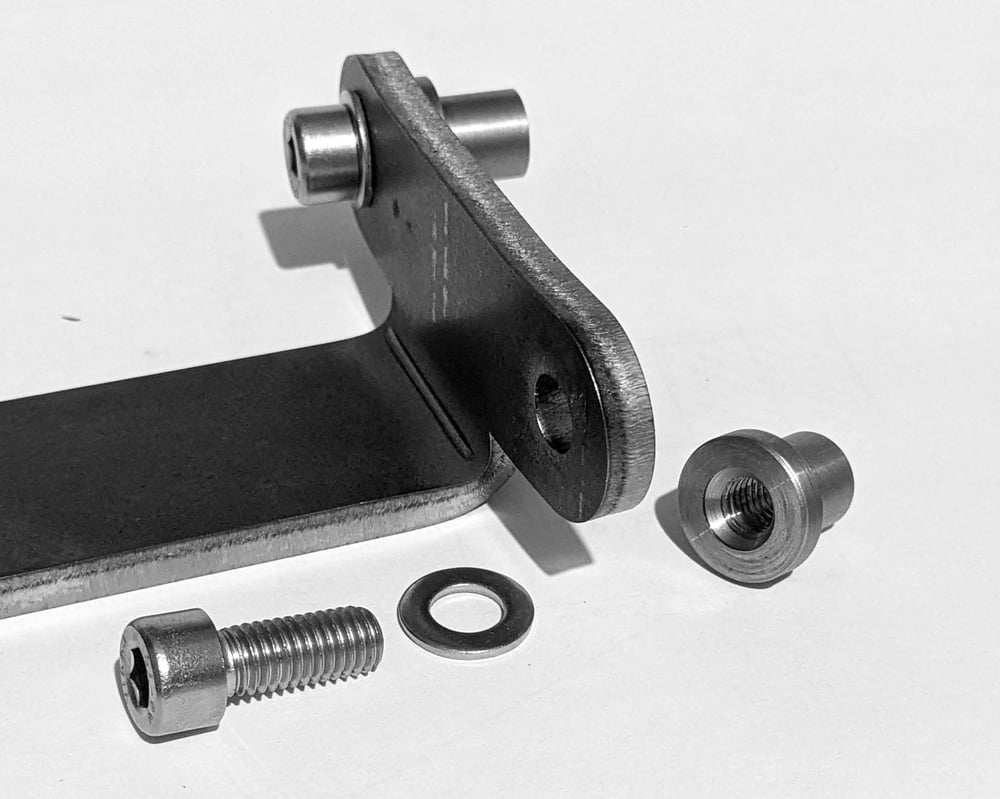 This bracket is pretty self explanatory, and if you have found it then you likely know what it is for.
Designed to be welded on to your bike frame and provide a fixing point for your rear mudgaurd (or fender!). Made from sturdy 6mm mild steel sheet, this bracket has a slight kink along one side to follow the shape of your curved rear fender. 9mm holes are provided either side to allow clearance for M8 or 5/16" fixings.
This is also available as a set with two top hat bungs (M8 or 5/16" UNC) with the appropriate socket head allen bolts and washers. The fixings are A2 stainless steel.
Note this bracket has been laser cut and formed on a machine so will require some finishing. Some light surface corrosion may also be present, but you are a good fabricator and will clean it up nicely before you weld it anyway!
Made in the UK.
For postage outside of the UK please get in touch first, any questions don't hesitate to ask.